LUFT has partnered with

LAWRENCE HALL

, a Chicago-based treatment center dedicated to abused and neglected youth.
When a youth lands at Lawrence Hall, it is safe to say that they have been through more than you can imagine. No kid should have to endure this level of trauma. The world is supremely unfair. And while we cannot fix their past, it is our job as a community to remind these kiddos to smile, to laugh, and to know that there is love and support out there.
Our goal is to provide a consistent touchpoint of love for the boys outside of their treatment program.
---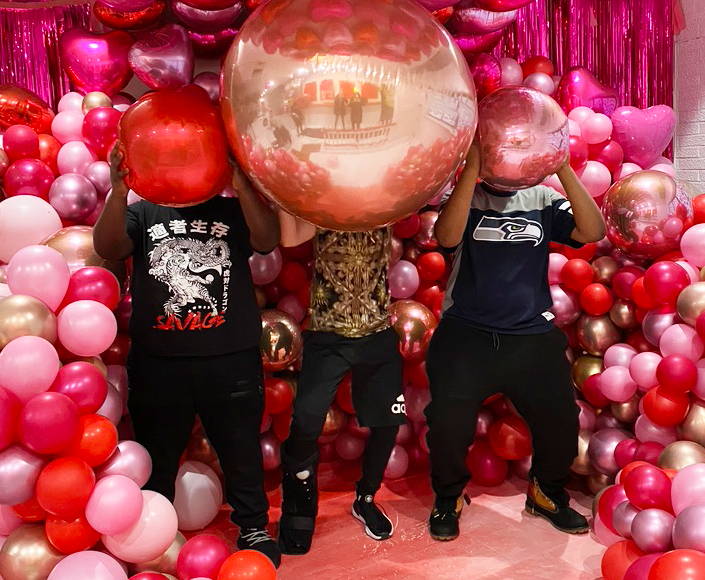 What's happening in 2020:
LUFT invited the Lawrence Hall crew to participate in our LOVE IS LOVE HUG, an immersive balloon experience. Together with our community we were able to provide 50+ "LOVE bags" to hand out to the boys. Filled with goodies expressing joy and love, we wanted this bag to be reminder that people they don't know are rooting for them. We sourced 95% of the contents locally to further strengthen and support Chicago small businesses fabric.
We wanted to formalize this relationship so we are working with the Lawrence Hall Board to establish a 2022 Partnership Plan. We will post here when approved.  
Because the kids are wards of the state, we are not allowed to show their faces for protection measures.