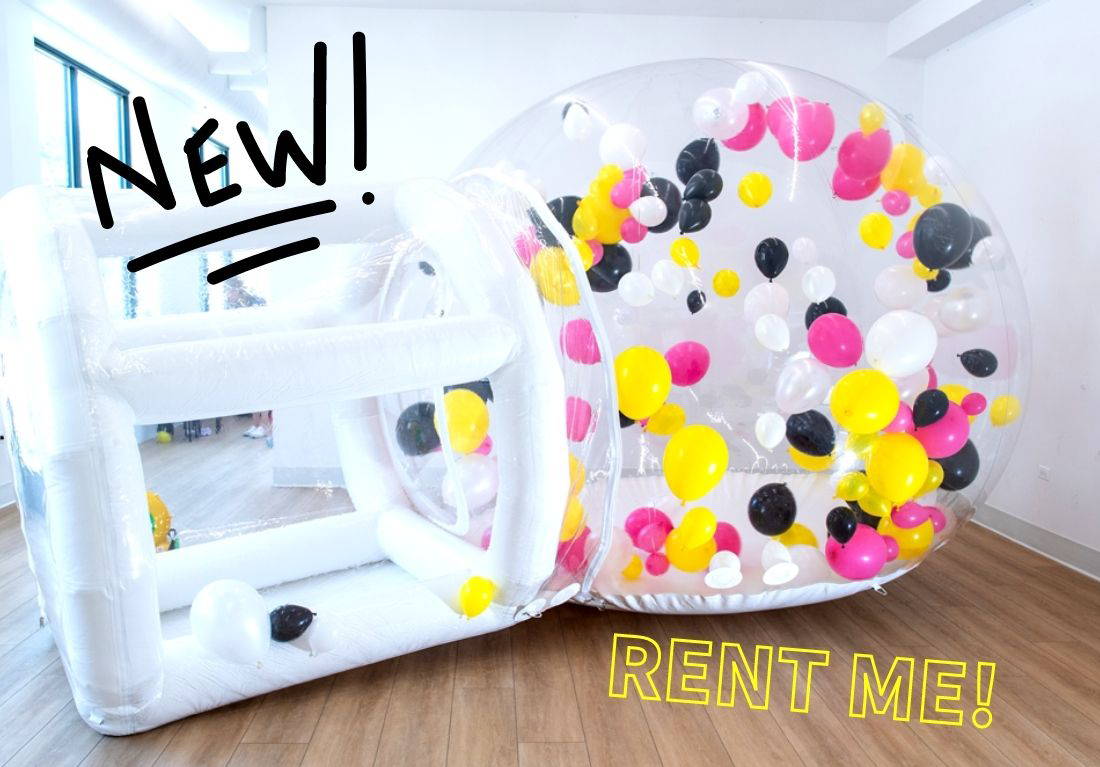 yes, an enclosed dome where balloons delightfully spin around you.

the kids go nuts, like really nuts.

Custom, decal number foil! Not only does it make the birthday kiddo feel special, they can also take it home!
Kids love balloons so naturally party favors of a heart or star foil with blow pops as a weight was a no brainer.