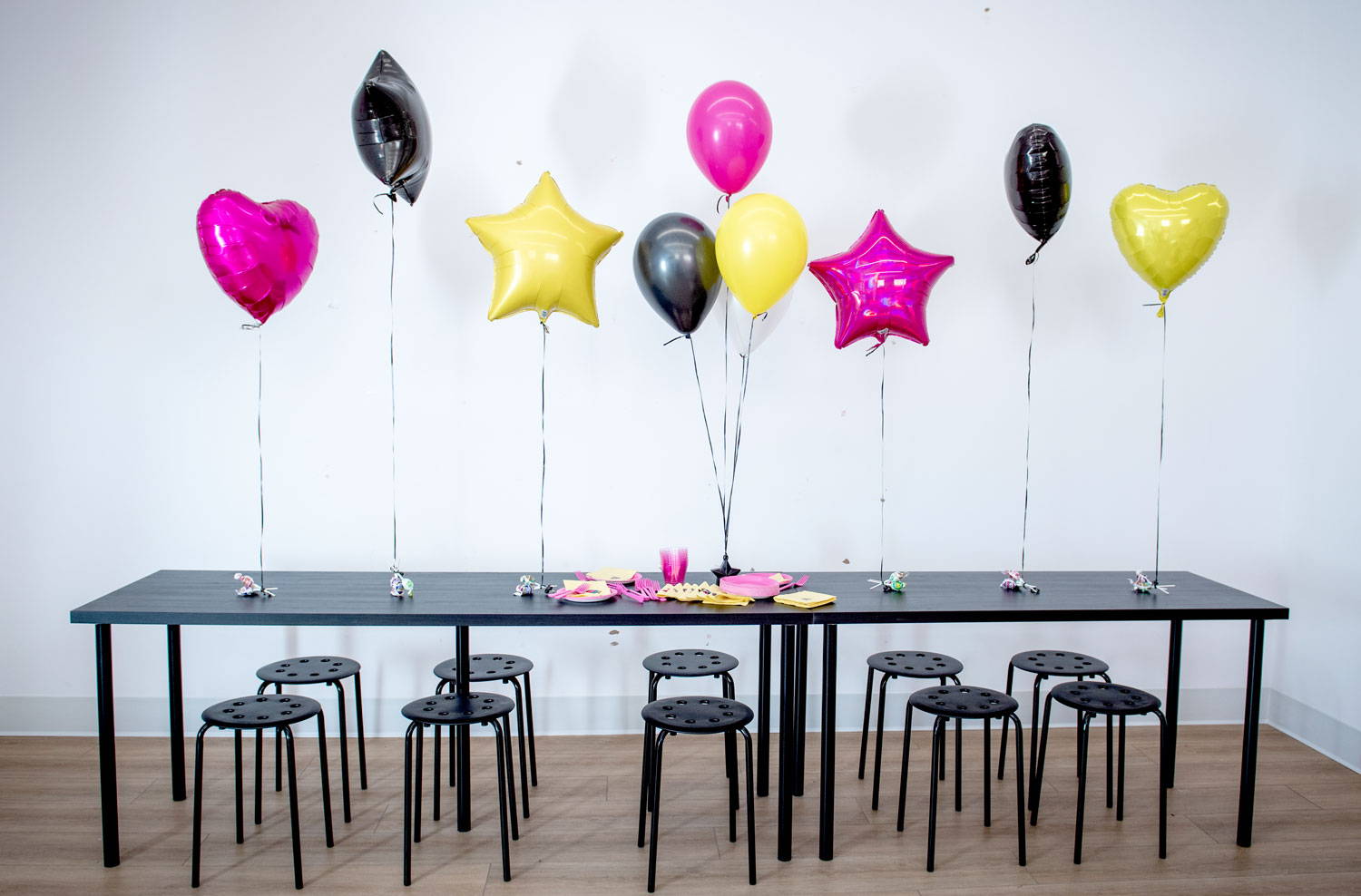 Remember when birthday parties were just cake and watching friends open presents?
The LUFT Birthday party is an ode to just that. No snacks, no pizza, no goodie bags. Just cake, some balloons, and lots of giggles!! If you want to get theme-y and design-y, we are totally here for it and can execute details to your delight but if you're also looking for a get together outside of your home, this is the place. Whatever your level of birthday flare, we wanted to bring you an economical, neighborhood option for a good 'ol fashioned birthday party.
Custom, decal number foil! Not only does it make the birthday kiddo feel special, they can also take it home!
Kids love balloons so naturally party favors of a heart or star foil with blow pops as a weight was a no brainer.
Yes, an enclosed dome where balloons delightfully spin around you. The kids go nuts, like really nuts.